Propane furnaces are highly efficient heating units. These furnaces convert propane gas into usable heat with minimal energy loss, making them an effective choice for warming homes and buildings.
Propane furnaces can be an excellent alternative to electric heating for anyone looking to reduce energy bills and enjoy a cozy living space. Energy efficiency is possibly the most significant advantage of propane furnaces over other types of heating systems.
As we have already mentioned, propane gas furnaces tend to produce a high heat output with a relatively low fuel consumption rate. This makes propane furnaces an ideal option for homeowners and commercial property managers who want to save money on energy bills without sacrificing heating performance. Additionally, propane furnaces offer several other benefits that make them an attractive choice for anyone looking for an efficient heating solution.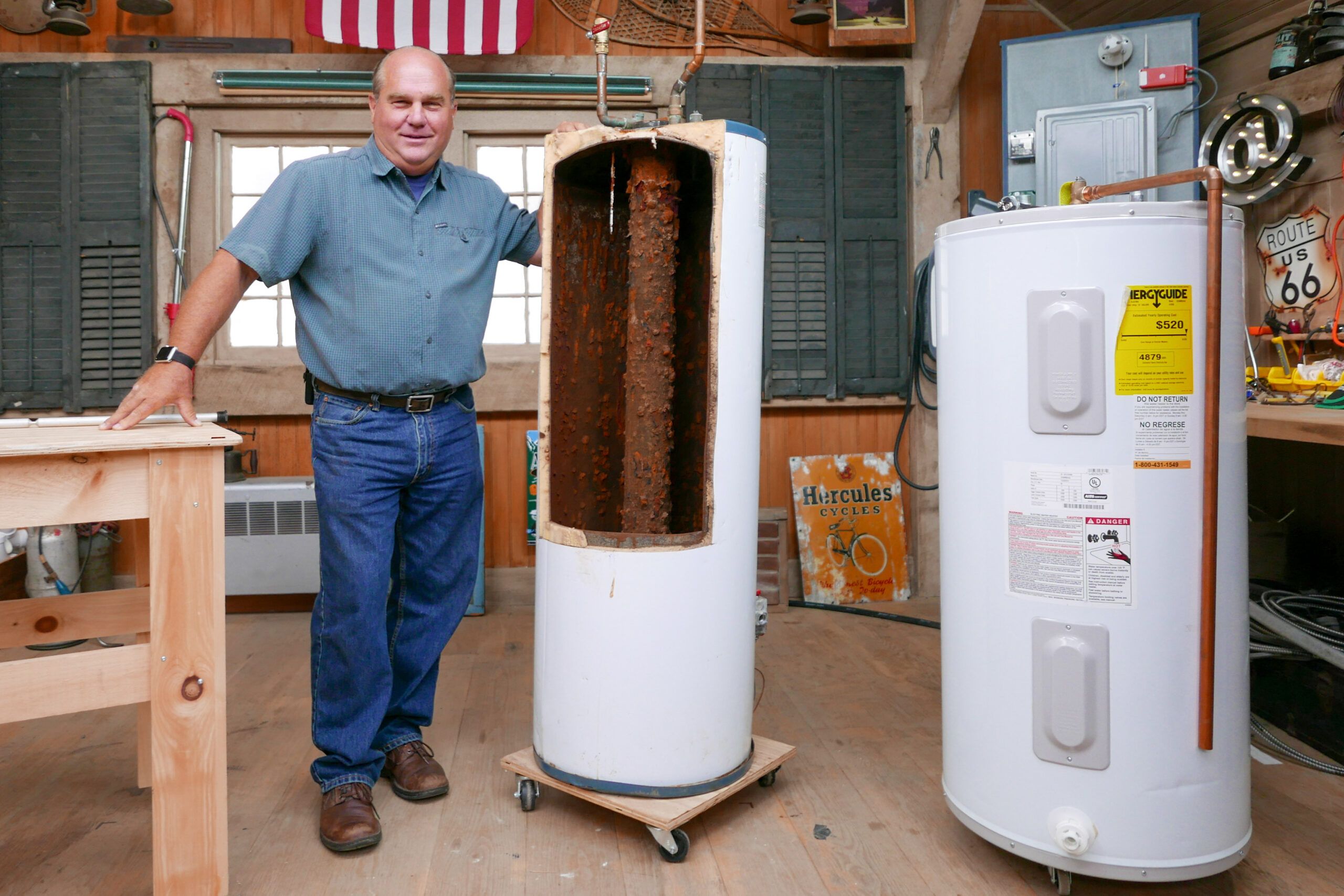 Credit: www.thisoldhouse.com
What Is A Propane Furnace?
Explanation Of Propane Furnaces
Propane furnaces are a kind of forced-air heating system that converts propane gas into heat to warm up a home or a building. Here are some of the main points to note about propane furnaces:
Propane is stored in a tank outside the house and is piped in via a gas line to the furnace.
The propane gas ignites in the furnace to heat up the heat exchanger.
The furnace's blower then circulates air over the heat exchanger, providing warm air for the house's ventilation system.
Benefits Of Choosing Propane Furnaces
When it comes to heating a home or a building, propane furnaces offer numerous benefits. Here are a few of them:
Propane furnaces are highly efficient and can save homeowners significantly on monthly heating bills.
Propane furnaces are environmentally friendly and produce less greenhouse gas emissions than other heating systems.
Propane is readily available, even during power outages, which is particularly beneficial for those in rural areas where electricity is less reliable.
Propane furnaces tend to have a longer lifespan than electric heating systems.
Comparison Of Propane Furnaces With Other Types Of Furnaces
When it comes to choosing a furnace, propane furnaces have several advantages over other types of furnaces, including:
Propane furnaces are more environmentally friendly than oil furnaces, producing significantly fewer greenhouse gas emissions.
Propane furnaces tend to be more energy-efficient than electric furnaces, as electric furnaces are highly vulnerable to heat loss.
Propane furnaces offer a better heating experience than heat pumps and other electric heating systems, which produce less heat in extremely cold temperatures.
Importance Of Understanding The Efficiency Of Propane Furnaces
Understanding the efficiency of propane furnaces is essential for homeowners looking to save money on their heating bills and cut down on energy consumption. Here are a few reasons why:
Propane furnaces offer high efficiency ratings and can save homeowners hundreds of dollars on their monthly heating bills.
Understanding propane furnaces' efficiency can help homeowners make informed decisions about their heating systems and choose the best options for their needs.
Regular maintenance of propane furnaces can help maintain their high efficiency ratings and ensure cost savings over the long term.
Factors Affecting The Efficiency Of Propane Furnaces
Efficiency is one of the most critical factors when it comes to propane furnaces, as it ultimately decides how much you will be paying for heating your home. Several factors can affect the efficiency of your propane furnace, including insulation and ventilation, thermostat setting and programming, fuel quality and furnace maintenance, furnace size, and age.
Insulation And Ventilation
The insulation and ventilation of your home can significantly impact the efficiency of your propane furnace. Insufficient insulation and inadequate ventilation can lead to heat loss, which means your furnace will have to work longer and harder to maintain the desired temperature.
This will result in higher energy costs and lower efficiency for your furnace.
To ensure maximum efficiency, make sure your home is adequately insulated and ventilated. This will help reduce heat loss and improve your propane furnace's performance.
Thermostat Setting And Programming
Your thermostat settings and programming play a crucial role in optimizing your propane furnace's efficiency. As a general rule, you should set your thermostat to the lowest temperature possible while still maintaining a comfortable temperature.
Programming your thermostat to adjust the temperature based on your daily routine can also help improve your propane furnace's efficiency. For example, you can program your thermostat to lower the temperature when you're away from home or asleep, and raise it when you return or wake up.
Fuel Quality And Furnace Maintenance
Fuel quality is another factor that can affect your propane furnace's efficiency. Poor quality propane can lead to incomplete combustion, which means your furnace will have to work harder and longer to produce the desired heat.
Regular furnace maintenance is crucial for ensuring maximum efficiency. A dirty or poorly maintained furnace will have to work harder to produce heat, which can lead to higher energy bills and lower efficiency. Make sure to schedule regular maintenance for your propane furnace to keep it running smoothly and efficiently.
Furnace Size And Age
The size and age of your propane furnace can also impact its efficiency. An oversized furnace will consume more energy than necessary to heat your home, while an undersized furnace will have to work harder and longer to maintain your desired temperature.
Older furnaces are generally less efficient than modern ones because they are built using outdated technology. If your furnace is more than 15 years old, consider replacing it with a more modern, energy-efficient model.
How To Measure Furnace Efficiency And What The Ratings Mean
Furnace efficiency ratings are measured using the annual fuel utilization efficiency (afue) system, which measures the furnace's annual efficiency in converting fuel to heat. The higher the afue rating, the more efficient the furnace.
Afue ratings start at 80% and can go up to 98. 5%. This means that an 80% afue furnace will convert 80% of the fuel it consumes into heat, while a 98. 5% afue furnace will convert 98. 5% of the fuel it consumes into heat.
By understanding the factors that affect propane furnace efficiency, you can take steps to optimize your furnace's performance and reduce your energy costs. Remember to schedule regular maintenance for your furnace, program your thermostat based on your daily routine, ensure proper insulation and ventilation, and consider upgrading to a more energy-efficient furnace if yours is more than 15 years old.
Tips For Improving The Efficiency Of Propane Furnaces
Understanding The Efficiency Of Propane Furnaces: A Comprehensive Guide
When it comes to home heating, propane furnaces are an excellent choice. They are efficient, cost-effective, and can provide warmth to your home even on the coldest winter nights. However, their effectiveness is dependent on how well you maintain them.
Here are some tips that will help you improve the efficiency of your propane furnace.
How To Properly Maintain A Propane Furnace
Proper maintenance is essential to ensure that your propane furnace is operating at peak efficiency. Here are some simple tips to help you maintain your furnace.
Replace air filters: Dirty and clogged air filters can restrict the airflow, reducing the furnace's efficiency. Check the air filters monthly, and replace them if they are dirty.
Check the thermostat: Ensure that the thermostat's battery is functional, and it is set for your home's heating needs.
Clean the burners: The burner tends to gather dirt over time, which can affect its performance. Clean them to ensure an optimal performance.
Hire a professional: Annual maintenance services by a professional can help address any potential issues and ensure a warmer home for your family.
Identifying And Fixing Common Propane Furnace Problems
Like any other heating system, propane furnaces may develop complications over time. Here are some common issues you may encounter with the furnace and how to fix them.
Check the pilot light: If the pilot light is out, the furnace will not work. Follow the manufacturer's guide to relight the pilot light.
Dirty flame sensor: A dirty flame sensor will not be able to signal the furnace that the burner is on. Clean the flame sensor to improve performance.
Faulty ignition system: The furnace won't turn on if there is any issue with the ignition system. Hire a professional to assess and fix the ignition system.
Failing thermocouple: The thermocouple helps to regulate heat and light the furnace. A defective thermocouple will prevent operations. Hire a professional to diagnose the issue and replace it if faulty.
Simple Upgrades To Improve Your Furnace'S Performance
Upgrades can improve the efficiency of your propane furnace. Some upgrades to consider include:
Programmable thermostats: Programmable thermostats allow you to alter the temperature of your home and save on energy bills.
Seal your home: Seal all air leaks and uninsulated ducts in your home. This will prevent wasting heat and improve the efficiency of your furnace.
Replace insulation: Replace old insulation with new and effective insulation to ensure that the heat doesn't escape.
The Benefits Of Switching To A Programmable Thermostat
Switching to a programmable thermostat has numerous advantages, such as:
Energy savings: You have full control of your home's temperature, enabling you to save up to 10% annually on energy bills.
Convenience: A programmable thermostat offers improved scheduling and temperature consistency in your home.
Intelligent programming: It adjusts automatically to your usual heating and cooling requirements.
How To Maximize The Efficiency Of Your Furnace During The Winter Months
The efficiency of your propane furnace is vital during the winter months. Here are some methods to maximize your furnace's effectiveness during the winter season.
Regular maintenance: Proper maintenance is crucial to your furnace's well-functioning during the winter season.
Good insulation: Good insulation at home can prevent heat wastage and improve the efficiency of your heating system.
Humid air: Humid air holds heat better than dry air. Adding a humidifier can improve the furnace's efficiency.
By following these tips, you can enjoy the use of your furnace, all while staying warm and saving energy.
Conclusion
Propane furnaces are an efficient and cost-effective way of heating your home. They provide a constant source of heat with minimal maintenance, allowing homeowners to enjoy a warm and comfortable environment throughout the winter months. With highly efficient models on the market, homeowners can significantly reduce their carbon footprint while saving money on their monthly heating bills.
Moreover, propane furnaces offer excellent versatility and are compatible with various heating solutions, including floor heating, forced air, and radiant heating. This flexibility ensures that homeowners have ample choice when it comes to their heating needs. Finally, it is worth noting that propane furnaces are a safe option for heating your home.
Propane is non-toxic and produces fewer emissions than other heating fuels, making it better for the environment. We hope that this article has provided valuable insights into understanding the efficiency of propane furnaces and that you can make an informed decision when choosing your next home heating system.